Two different events targeting youth are happening at Clackamas Community College on February 27th.
---
Youth ages 14 to 21 are invited to explore career fields by attending the Youth Career Expo at Clackamas Community College on Thursday, Feb. 27, from 8:30 a.m. to noon in Randall Gym.
The expo provides an opportunity to talk to employers, explore a wide range of career fields, and get information about colleges and training programs including:
Blount International
Enoch Manufacturing
Clackamas County
Providence Health Care Systems
Pacific University
Birthingway Midwifery School
Portland Community College
Clackamas Community College
several military branches
Cement Masons of Oregon and SW Washington.
For more information about the Clackamas Youth Career Expo, contact Caroline Perkins at 503-594-3960 or ude.samakcalcnull@snikreP.eniloraC.
---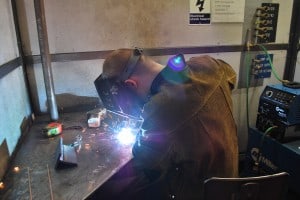 Also being held on the same day is the Clackamas Regional Skills Competition, a collaboration between CCC and the Clackamas Education Service District (ESD). The Skills Day competition is open to high school students in public, private, charter and home schools and offers opportunities to compete and gain information about programs at the college. The top three winners in each of the competitions will win tuition waivers for up to 12 credits at CCC. Skills Day competition begins at 8:30 a.m. at CCC's Oregon City campus and continues until 2 p.m
In addition to the academic and career-technical competition, Skills Day features:
The Senior Incentive program for high school seniors who plan to attend CCC in the fall – seniors can earn a four-credit tuition waiver for summer 2014.
Placement testing for students who plan to attend CCC. These will take place in the Testing Center in Rook Hall from 9 a.m. to 1 p.m.
For more information about the Clackamas Regional Skills Competition, call 503-594-3040 or Megan Helzerman, Clackamas ESD at 503-675-4017 or su.ro.21k.dsekcalcnull@namrezlehm.