Our services are as individual as our clients!
Find a dentist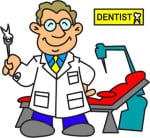 An accountant with a disability had a very specific dental issue. She was unable to find a dentist who was able to perform the work and willing to work around her disability.
---
Solution – located a dentist qualified to perform the specific dental work, happy to accommodate the disability and covered by her insurance.
Moving Out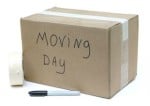 A young man with a disability wanted to move out on his own. His parents were not sure if he was ready to meet the daily challenges of maintaining a home.
---
Solution – Life Skills assessment based on national standards looking at 11 areas: money, cleaning, food, health, transportation, etc. Pinpointed areas he needs to work on  before moving out.
What to wear
Transgender client needed help finding a new style for a new career, and a new life.
---
Solution – Survey local employers on workplace appropriate dress specific to the career. Assist on shopping trip to create new wardrobe, maximizing mix and match pieces for more outfits.
Choices, choices, choices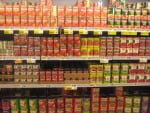 Young man who really likes the world to be clearly defined. Going grocery shopping with so many choices was completely overwhelming. How does anybody know which of all the different types of canned tomatoes to buy? When do you want fresh tomatoes? Why aren't there frozen tomatoes?
---
Solution: We went together to the grocery store and walked through each aisle learning how to make those choices. Brand, price, price per unit, quality, quantity, shelf life, storage, and all the other things that should be considered in the decision.
Assuming vs Knowing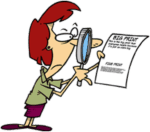 A renter assumed that renewing the lease would be a simple matter – until talking to the landlord and discovering (on the 10th of the month) that the landlord did not intend to renew the current lease when it expired on the 30th.
---
Solution – Assist renter to review the terms of the lease, explaining complicated language into everyday terms: including that a renewal was not to be expected. Reviewed the options, rights, and responsibilities of both landlord and tenant during move out process – including tips on how to maximize the amount of deposit refunded to tenant.
---
Employment and Life Skills training is offered in several formats:
Small Group - Small group trainings are held on our site for 3-12 participants.
Individual - At LifeAbility, we recognize that one size does not fit all. Our individual trainings follow the same curriculum as our group trainings, but without the distractions of a group, and customized to your specific needs.
Sponsored - We offer local agencies and businesses the option of sponsoring a training. This is a great way to offer a savings to agencies that have a number of people in a specific training. These are also available at your site too.
Consulting - LifeAbility offers some services on a per hour consultation basis. This allows you to pay for only what you need, charged in 15 minute increments.
All of our classes and services are streamlined to give you the information you need (without all the fluff), including practical tools you can put into use the same day. Here are some of the possibilities:
---
Individual Training:
10-yr Career Map — Create your own step-by-step and realistic plan to get to where you want to go.
Employment Skills identification — identify your job specific and transferable skills.
Job Search assessment — what type of job search methods work best for you based on nationally used indicators.
Individualized Job Search plan — step-by-step plan for getting your next job.
Resume Review - Complete walk through of your current resume: where it shines, and where it needs to be strengthened. Includes how to easily customize it every time you submit it to an employer.
Job Search consultation - on your specific job search efforts to increase effectiveness
Transportation Training - Individualized training how to navigate to where you need to go via public transportation
Handling Hurdles - Individual consultation on how to turn those brick walls into speed bumps by addressing your specific barriers to employment.
Life Skills assessment — Identify skill areas that need improvement to live independently (based on national standards)
Individualized Life Skills training — Improve skill areas needed to live independently (based on national standards)
Navigating the System - How to get your needs met as you work with (or through) a large system: school (including IEP), OVRS, SSA, Worksource, Apprenticeship, and many more
Smart Job Club (web-based)
---
Small Group Training:
Resume DIY — Step by step walk through of how you can write your own resume.
Application Advantage — Learn how Human Resources sees your application and the simple things you can do to make yours more competitive.
Job Search Today — How to use today's technology to make your job search more efficient and more effective. This is the popular "work smarter, not harder" concept applied to job search
Presenting & Representing — How to make a great first impression—from the first phone call to the first day of work.
Handling Hurdles — Depending on how you handle them, hurdles can either stop you in your tracks, or you figure out how to go over or around them. No matter what needs to be explained (disability, criminal history, addiction, homelessness, etc) the process is the same.
Paperwork of Life — Organizing and maintaining the paperwork required in today's world
Time Management
---