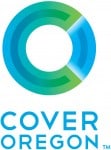 Have questions about the Affordable Car Act? Want to see if you are eligible?
Multnomah County Health Department is hosting a series of events where the public can get assistance completing Cover Oregon applications for health insurance.
Friday, March 14th, 3:00 PM – 6:00 pm, NE Health Center, 5329 NE MLK Jr Blvd, Portland
Monday, March 17th, 3:00 PM – 6:00 PM, SE Health Center, 3653 SE 34th, Portland
Tuesday, March 18th, 2:00 PM – 5:00 PM, East County Health Center, 600 NW 8th St, Gresham
Get help completing the Cover Oregon application for health insurance. Call (503) 988-2228 for more information or to schedule an interpreter.