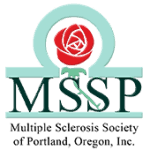 A free medicinal marijuana educational symposium for patient with multiple sclerosis will be held on April 6, 2014 at the Roseland Theatre from 2:00-5:00 pm.
For years now MS sufferers have benefitted from the use of medical marijuana.
As Oregon embarks on its new law allowing for medical marijuana dispensaries, the MS Society of Oregon and others are sponsoring this educational program to teach patients about the medical benefits of cannabis, laws in Oregon and how patients can be safe and legal participants on Oregon's Medical Marijuana program.
This first symposium will address cannabis relief for Multiple Sclerosis symptoms and will be open to all interested parties 18 years of age and older.
Speakers:
Jason Wasserman, President of UDoxiScientif-Amber Liquid, a leading manufacturer of solvent based cannabis oil extraction systems. Jason's company developed a water based cannabis vaporizing product (e-cigarette delivery) targeted specifically for MS symptoms.
Jesse Peters, President of Eco Firma Farms. Jesse is developing the high CBD-low THC cannabis strains used by UDOXI to produce their MS specific product.
Ken Welker, MD, Oregon Optimal Health. Dr. Welker is involved in cannabis research with an emphasis in 'targeted' (strain to ailment) CBD's.
Geoff Sugerman, New Economy Consulting who ran the campaign to pass the original medical marijuana law in 1998 and co-wrote and helped to pass HB 3460 the Oregon Medical Dispensary law and serves on the State's Rules Advisory Committee.
Amy Margolis is one of the leading marijuana criminal defense lawyers in the state
Michael Mangan and Marcus Reed, Cosgrave Vergeer Kester LLP Michael and Marcus are business and real estate attorneys with a specialization in cannabis-related businesses.
MS Patient Testimonials
☛ RSVP REQUIRED: No later than April 1, 2014
by telephone 503 297-9544
or email gro.nogerosmnull@stneve