I got the following email this morning. At first I was excited, I am planning a trip and this was a nice reminder…but wait…there is something not quite right here.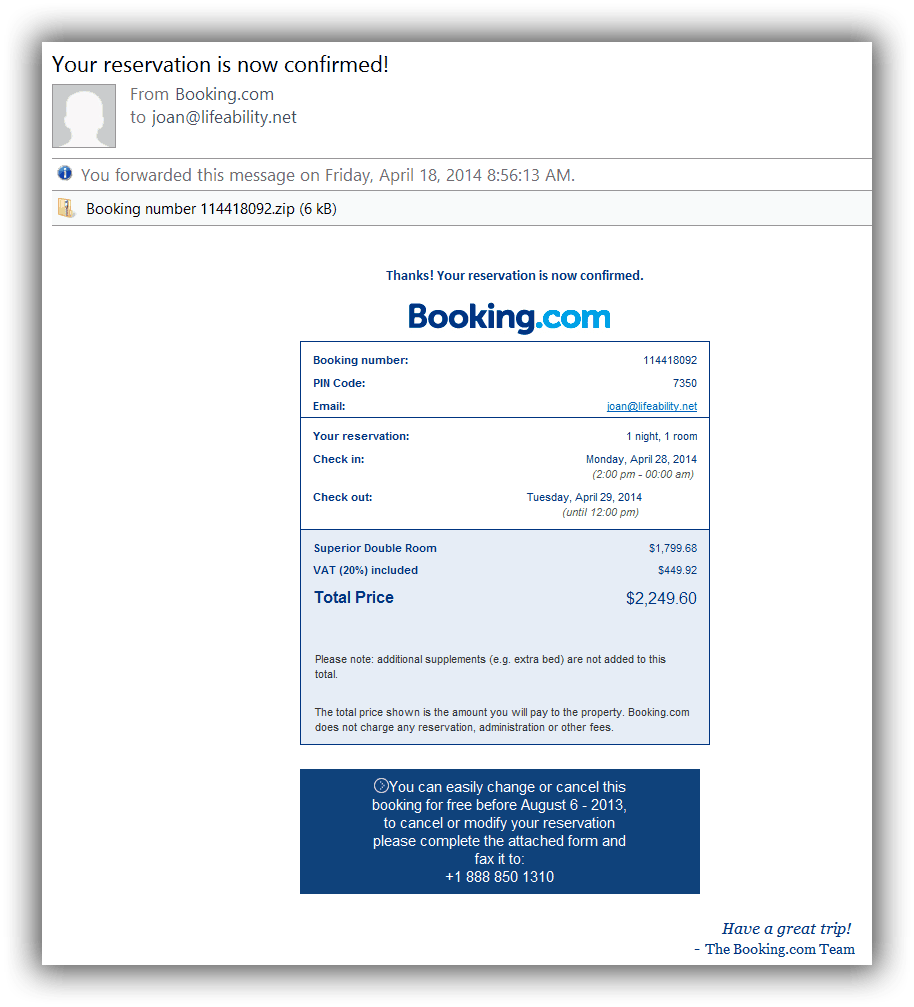 Did you spot what's wrong? No? Look again.
Still nothing? So here is what I see wrong with this picture:
I don't remember actually making reservations – plans, yes, reservations, not yet
if I did, it would not be with this company (I use a different company)
Lodging that costs over $1800 for one night? Certainly no place I would be staying!
Take a good look at this email –
It certainly looks legit. It even gives you a handy link to click to make any changes…changes like if you didn't make this reservation to begin with.
Instead of clicking on the attached "form" to make changes, I did a fast internet search for the company, and located their customer service number for myself. Upon calling I found what I had suspected – this is in fact a pretty clever scam email.  Without having a legit Booking.com email to compare it to, I suspect they are identical.
Please note – this has nothing to do with Booking.com, they are just as much being the victim here as any of those who receive this email.
Phishing (or fishing) is a method of identity theft generally by using a website (email, etc) that seems to represent a legitimate company. The target (you, the user) thinking they are working with a  real business, submits personal information to the site. The criminals then use the personal information for their own purposes, or sell the information to other criminal parties.
To learn more – visit the FTC's (Federal Trade Commission) page on Phishing Scams