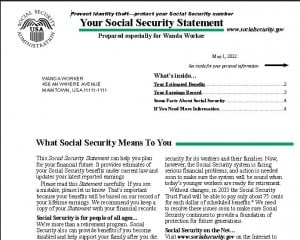 It is time to review your Social Security Statement online. The Statement has important Social Security information and, if applicable, estimates of your future benefits.
If you are working – check your Statement yearly to make sure your earnings record is correct.
The Statement also will help in planning your financial future.To view your most recent Statement, please visit www.socialsecurity.gov/signin and sign into your account.