In the news are plenty of stories about some major website being hacked and millions of our login information and passwords are stolen. There are also lists of the worst possible passwords to use – Even though it was #1 in 2013, it was again #1 in 2014: 123456 It is very likely to be at the top of the 2015 list too.
We know we need good passwords. Good passwords are long, complicated, and never reused. It is little wonder that so many people just don't bother.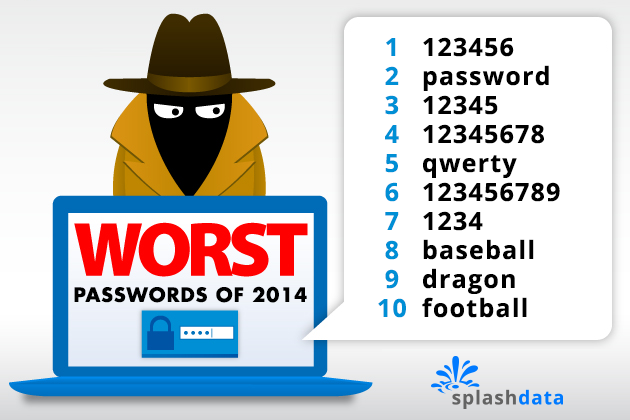 Just as technology created this problem, so we can look to technology to help us resolve it. Everyone should have a good password manager program. There are lots of choices available: some free, some paid. At a minimum, here are the basic features to look for:
One master password – the one you have to remember
Syncs to all your devices – work, phone, home – it should be everywhere you are.
Automatically saves from when registering or changing a password
Allows for customization: UPPERCASE, lowercase, symbols, numbers and varying lengths
Shows the password strength
Allows for auto fill – to bypass anything on your computer that may be tracking your keystrokes.
Don't stop there – there are many more features available. Do your research and find the one that works best for you. If you already have one, leave a note and let the rest of us know what is working for you.
Source: "123456" Maintains the Top Spot on SplashData's Annual "Worst Passwords" List