If you are thinking about moving this summer, you want to also be thinking "how can I get my deposit back?" Easy, right? Not so fast – there is a bit more to it than just cleaning up before you move.  Learn what simple things anyone can do to get all of the deposit you have coming. What one recent grad learned in the class made a $1200 difference!  Another graduate learned from the class what simple mistake he had made in a previous rental which cost him $800….it wouldn't if he knew then what he knows now.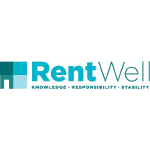 We are now registering for the next Rent Well class. We have two to choose from:
Saturdays 5:00 pm – 8:00 pm – June 21 through August 2, no class July 26
Wednesdays 6:00 pm – 9:00 pm – June 25 through July 30
Click here to learn more information about the [permalink id="381″ target="blank"][/permalink] class and if it is right for you. We are also introducing our new online registration system. Please let us know what you think about it. Click here to register.